The Problem...
In the past, applications where heavy vibration and pulsation
were present required the use of either a conventional dry gauge with a hard to read pointer and a limited life span, or, a costly liquid-filled gauge and all the headaches that come with them.
The Solution...
An exclusive, breakthrough technology developed for Ashcroft pressure gauges providing virtually liquid-filled performance in a dry gauge, the Ashcroft® PLUS! TM Performance option.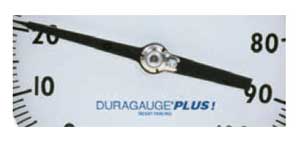 Benefits vs. Dry Gauges...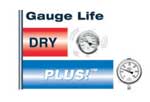 Dampens vibration and pulsation
Steady pointer – Easier to read!
100% longer life
Reduce purchases by 50%!
Benefits vs Liquid-filled...
Dampens vibration and pulsation without the headaches of liquidfilled gauges.
No liquid – No leaks!
Easier to read...no fill lines!
Easier to recalibrate.
Wider temperature range vs glycerin-fill.
Eliminates costly specialty fluids.
How'd They Do That?..
The Patented Ashcroft® PLUS!TM Performance option utilizes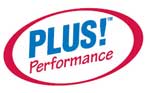 a unique cartridge to surround the pinion with an engineered dampening agent to dynamically dampen the pointer and movement, thereby providing a dry gauge which acts liquid-filled.
Improved Plant Safety
is a critical issue and the PLUS!TM performance option can improve the safety of your plant. Industry surveys indicate that 20% to 30% of customer's gauges are misapplied and prematurely fail due to pulsation and vibration. If a Bourdon tube fails due to excessive pulsation, the process media will escape causing possible environmental damage, process contamination and more importantly, possible injury, fire or explosion.

PLUS!™ Performance
improves safety and saves money by allowing facilities to standardize on a convenient dry PLUS!™ gauge that performs virtually like a liquid-filled gauge. This saves 20% to 30% annually by reducing misapplied gauges, as well as reducing the risk of spills, injury and damage to their facility.